One Week in Morocco
Booking Dates
05/21/2023 through 11/17/2024
Travel Dates
05/21/2023 through 11/27/2024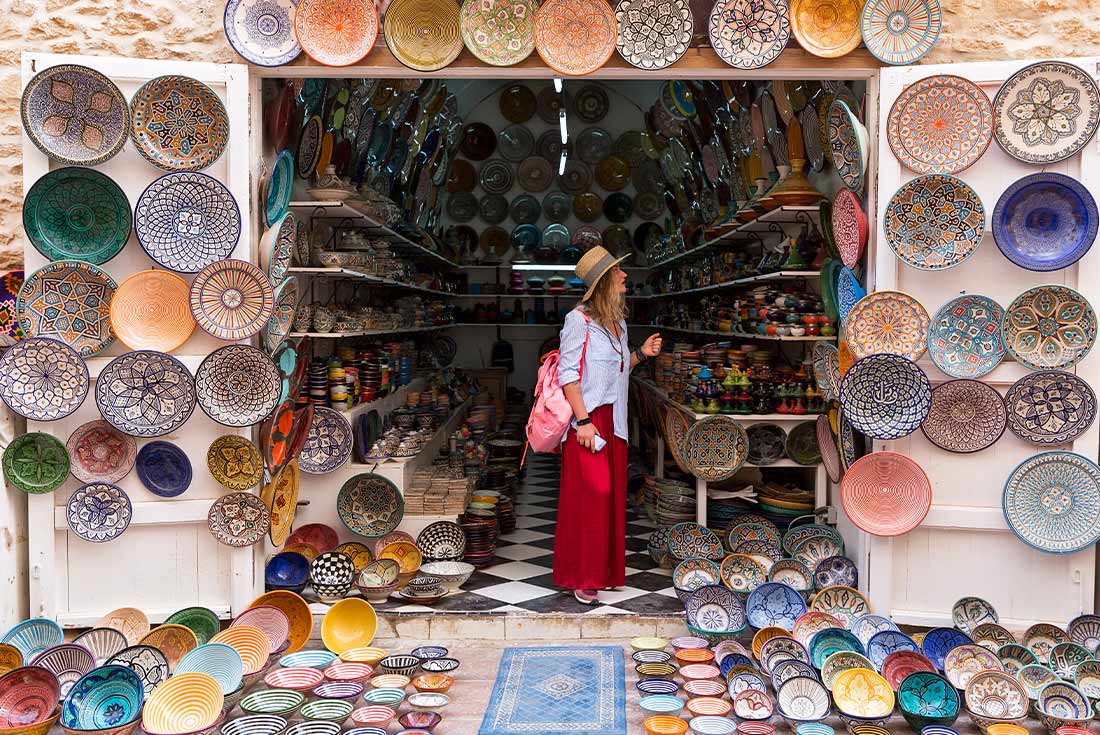 One Week in Morocco

Morocco might make you think of big markets and bigger deserts, but there's so much more to this exciting country in north-western Africa than first meets the eye. Take an eight-day adventure to some of Morocco's most colourful spots, with time to check out some of the country's best beaches (and maybe catch a wave or five) along the way. Taghazout is a magnet for Moroccan chillers thanks to some A-grade Atlantic surf and other seaside towns like Essaouira are made for kicking back and soaking up some sunshine-filled, cultural vibes. From the beach to the country, discover the drawcard of the Atlas Mountains – the people are friendly, the views are out of this world and (trust us) the food is something else. Join us to check out some of Morocco's best-kept secrets, from the mesmerising mountain villages to the uber-cool beach-side towns.

Activities
Imlil – Scenic Walk
Taghazout – Paradise Valley Visit
Taghazout – Surfing Class
Taghazout – One Hour Yoga Class
Essaouira – Guided walking tour
Marrakech – Street Food Experience
Highlights
Immerse yourself in Moroccan culture and enjoy traditional accommodation experiences on this like staying in a family-run gite (mountain home) in the Atlas Mountains
It's not a stretch to say that relaxing yoga lessons on the coast of South Morocco are a highlight of this adventure. Begin with a class, before using the same balancing manoeuvres on a surfboard in Taghazout.
Get to know Essaouira as a 'little picture' for a reason – the city of the wind draws all sorts of artsy types thanks to its culture (and maybe it's delicious grilled seafood, too).
Experience Djemaa el-Fna in all of its glory with an included street food experience with your group. Eat where the locals eat, and taste the authentic Morocco in Marrakech.
Practice your haggling skills, rub shoulders with the locals and pick up some beautiful traditional pieces in the winding labyrinth of colourful market stalls and cobblestone laneways in the local medinas.
| Day | Description | View All |
| --- | --- | --- |
| Day 1 | Marrakech | Details |
| Day 2 | Aroumd | Details |
| Day 3 | Taghazout | Details |
| Day 4 | Taghazout | Details |
| Day 5 | Essaouira | Details |
| Day 6 | Essaouira | Details |
| Day 7 | Marrakech | Details |
| Day 8 | Marrakech | Details |