Royal Danube, Berlin & Kraków - Westbound
Booking Dates
04/02/2023 through 10/05/2023
Travel Dates
04/02/2023 through 10/21/2023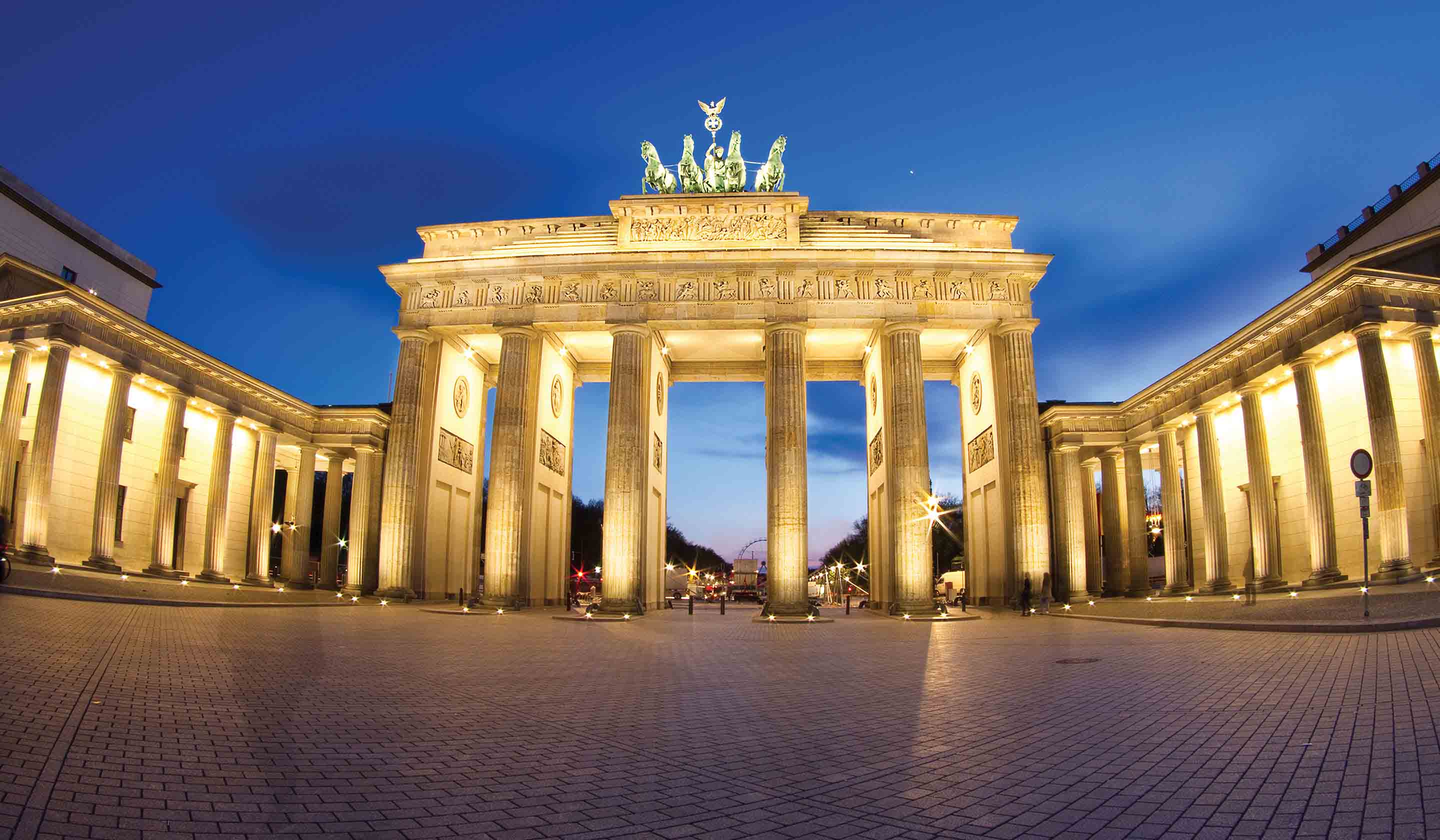 Royal Danube, Berlin & Kraków – Westbound


Moments of history shape the sights you'll see in the cities and towns along the Danube River, bookended by moments indelibly etched in time in Berlin and Kraków.
During a three-night stay in Kraków, poignant pauses in Poland's one-time capital, Auschwitz and Kazimierz pay homage to lives lost in tragic times. Board your Tauck riverboat in Hungary for a 7-night cruise, crossing into Austria to experience its storied capital, Vienna, with choices of sightseeing and an Imperial Evening at a private palace; stop at Linz for a walking tour or boat ride in the nearby Lake District; explore Krems and the Wachau Valley by bicycle; and visit historic and charming Bavarian towns like the "city of three rivers," Passau; ancient Regensburg; and cobblestoned Straubing, dating back to 6,000 BC. Then it's on via high-speed train to a three-night stay in Berlin, chronicling past political divides with a look back at Iron Curtain curfews, Jewish hardships and wartime woes, while cultural narratives in the museums on Museum Island showcase an evolution of art through the ages – and choices including an excursion to Potsdam, a Berlin bicycling trip and more.
| Day | Description | View All |
| --- | --- | --- |
| Day 1 | Kraków, Poland | Details |
| Day 2 | Kraków, Poland | Details |
| Day 3 | Kraków, Poland | Details |
| Day 4 | Kraków, Poland | Details |
| Day 5 | | Details |
| Day 6 | Vienna, Austria | Details |
| Day 7 | | Details |
| Day 8 | Krems, Austria | Details |
| Day 9 | Linz, Austria | Details |
| Day 10 | Kehlheim, Germany | Details |
| Day 11 | Berlin, Germany | Details |
| Day 12 | Berlin, Germany | Details |
| Day 13 | Berlin, Germany | Details |
| Day 14 | Berlin, Germany | Details |