Cape Town to Kenya
Booking Dates
03/29/2023 through 10/10/2024
Travel Dates
03/29/2023 through 10/13/2024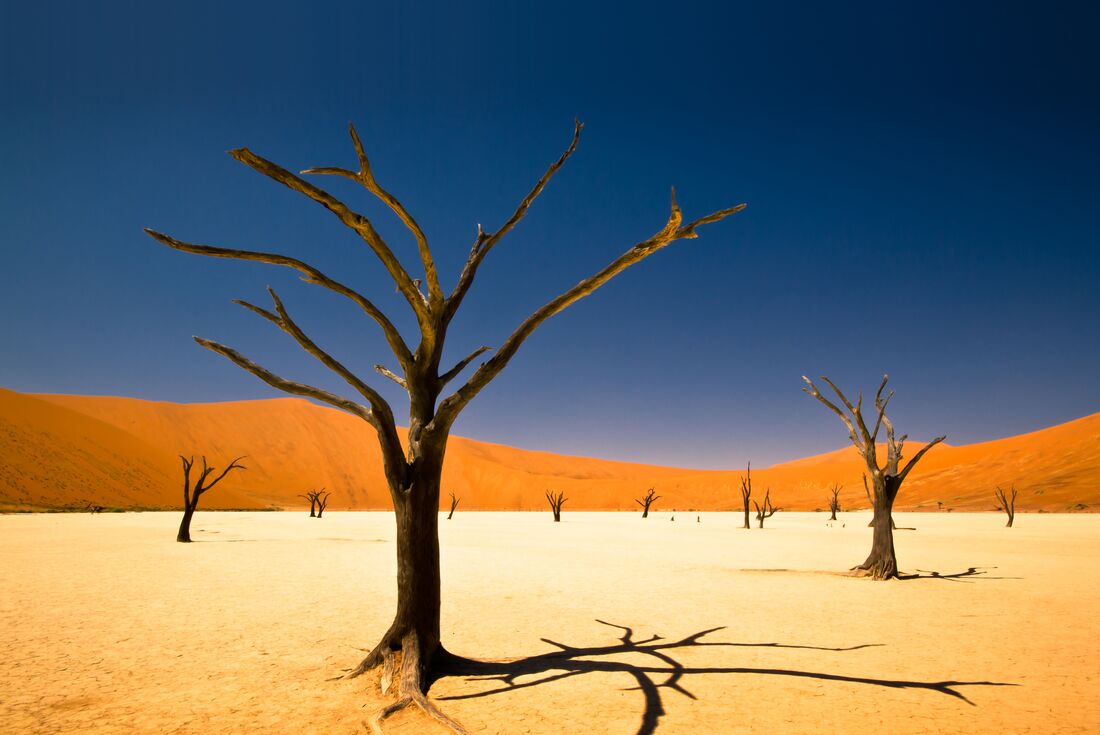 Cape Town to Kenya

Travel from coast to coast and through the heart of southern Africa on a 49-day overland journey. Begin in beautiful Cape Town and voyage through desert landscapes, rolling savannas and lush mountainscapes. Cruise lakes, delta waterways and feel the spray of massive waterfalls. Spend time getting to know locals in rural villages and enjoying the rhythms of buzzing cities. From game drives in national parks full of iconic animals to enjoying the simple pleasure of lying on a pristine beach, this grand journey is the perfect way to discover everything that makes this part of the world so special.

Activities
Fish River Canyon – Canyon entrance
Sossusvlei – 4×4 Tour
Sesriem – Sand dunes visit
Cape Cross Nature Reserve – Cape Cross seal colony
Etosha National Park – Overland Vehicle Game Drive
Grootfontein – San Bushman cultural experience
Okavango Delta – Mokoro safari
Okavango Delta – Nature Walk
Chobe National Park – Dawn Open 4×4 Game Drive
Victoria Falls – Victoria Falls Wildlife Trust Visit
Masvingo – Great Zimbabwe Ruins guided visit
South Luangwa – Jewellery workshop Project
South Luangwa National Park – 4×4 Afternoon Game Drive
South Luangwa National Park – 4×4 Dawn Game Drive
Mikumi National Park – 4×4 Game Drive
Irente – Lushoto hike
Irente – Local lunch
Ngorongoro Forest – Elephant Cave Trek
Ngorongoro Crater – 4×4 Game Drive
Serengeti National Park – 4×4 Game Drive
Serengeti National Park – 4×4 Game Drive
Serengeti National Park – 4×4 Game Drive
Mto wa Mbu – Cooking class, crafts & village walk
Highlights
With included wildlife viewing experiences like game drives, tracking walks and safaris, you are guaranteed to encounter a diverse array of Africa's iconic wildlife.
Wake up before dawn and scramble to the top of a massive Sesriem dune for a dramatic sunrise view across a vast sea of undulating sand.
Glide down Botswana's Okavango Delta on a mokoro, with a local at the helm using a pole to guide your journey through the rich waterways.
Discover the largest ruins in sub-Saharan Africa – Great Zimbabwe. This World Heritage-listed site dates back to the 11th century.
Chill out on the white sands of Zanzibar's northern beaches and spend a night exploring the ornate alleyways of Stone Town.
| Day | Description | View All |
| --- | --- | --- |
| Day 1 | Cape Town | Details |
| Day 2 | Western Cape | Details |
| Day 3 | Orange River | Details |
| Day 4 | Fish River Canyon | Details |
| Day 5 | Sesriem | Details |
| Day 6 | Sossusvlei / Bush Camp | Details |
| Day 7 | Swakopmund | Details |
| Day 8 | Swakopmund | Details |
| Day 9 | Swakopmund | Details |
| Day 10 | Spitzkoppe | Details |
| Day 11 | Etosha National Park | Details |
| Day 12 | Etosha National Park | Details |
| Day 13 | Grootfontein/San People | Details |
| Day 14 | Grootfontein | Details |
| Day 15 | Bagani | Details |
| Day 16 | Okavango Delta | Details |
| Day 17 | Okavango Delta | Details |
| Day 18 | Bagani | Details |
| Day 19 | Chobe National Park | Details |
| Day 20 | Chobe National Park | Details |
| Day 21 | Victoria Falls | Details |
| Day 22 | Victoria Falls | Details |
| Day 23 | Victoria Falls | Details |
| Day 24 | Bulawayo | Details |
| Day 25 | Bulawayo | Details |
| Day 26 | Masvingo | Details |
| Day 27 | Harare | Details |
| Day 28 | Lusaka | Details |
| Day 29 | Petauke | Details |
| Day 30 | South Luangwa National Park | Details |
| Day 31 | South Luangwa National Park | Details |
| Day 32 | Lake Malawi | Details |
| Day 33 | Lake Malawi | Details |
| Day 34 | Chitimba | Details |
| Day 35 | Iringa | Details |
| Day 36 | Mikumi National Park | Details |
| Day 37 | Dar es Salaam | Details |
| Day 38 | Stone Town | Details |
| Day 39 | Zanzibar Northern Beaches | Details |
| Day 40 | Zanzibar Northern Beaches | Details |
| Day 41 | Bagamoyo | Details |
| Day 42 | Usambara Mountains | Details |
| Day 43 | Usambara Mountains | Details |
| Day 44 | Arusha | Details |
| Day 45 | Karatu | Details |
| Day 46 | Ngorongoro Crater / Serengeti National Park | Details |
| Day 47 | Serengeti National Park | Details |
| Day 48 | Mto wa Mbu | Details |
| Day 49 | Nairobi | Details |